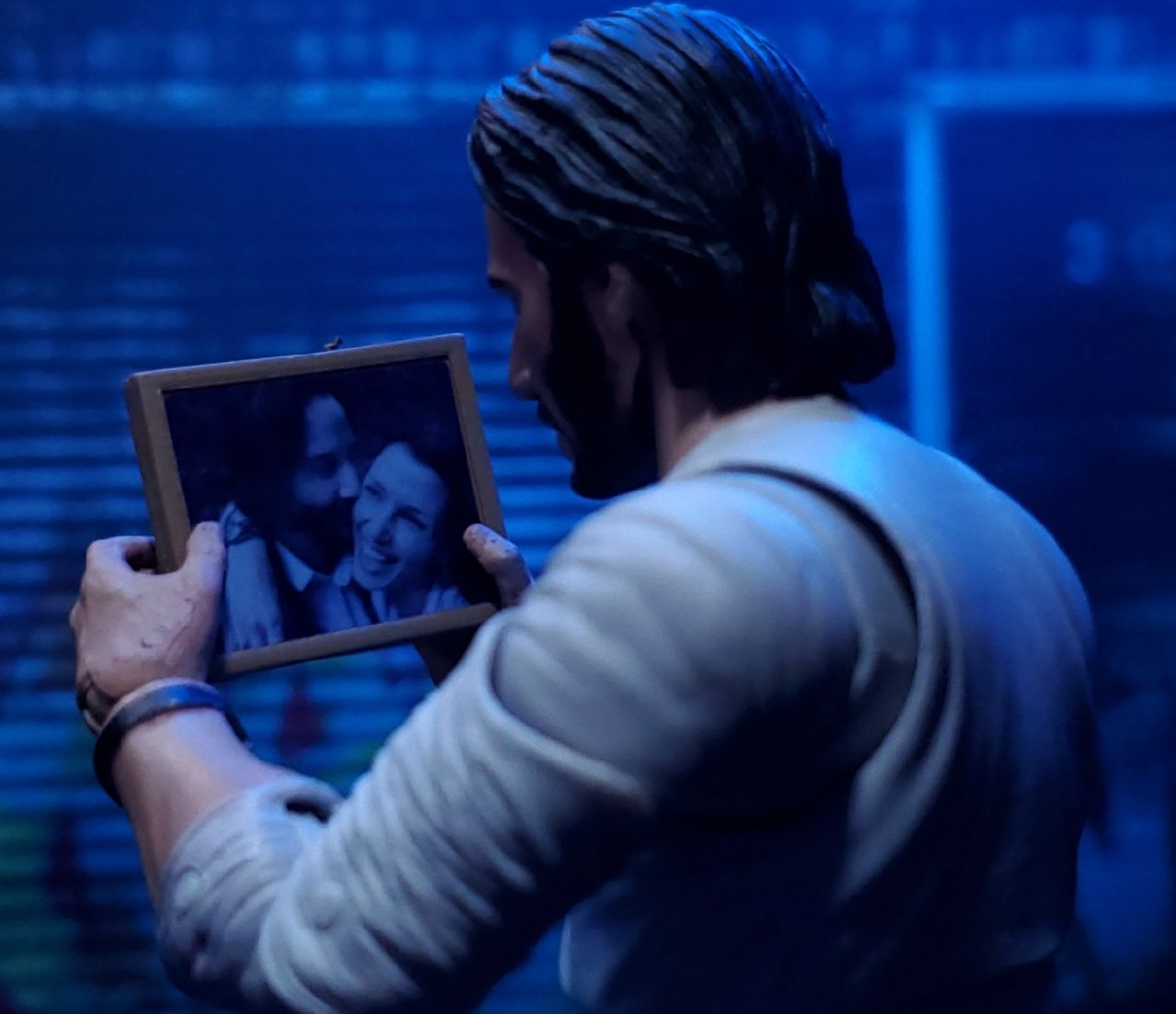 John Wick is back in his third form from Diamond Select Toys, and this time it's a bit more causal. Gone is his suit, but yet Wick can still kick some tail in his at home look. Once again Diamond Select gives us a cool John Wick figure, so let's dive into it a bit more.
This headsculpt for John Wick is by far the best on the market. Minus Hot Toys, nobody has gotten the look down quite like Diamond Select. The rest of the figure looks great from head to toe, and the sculpted watch is also a nice touch. The look here is nice, and another cool way of showcasing Mr Wick in figure form. As for the articulation, for the most part everything works really good. A waist swivel would have been nice, but no other huge issues for me. I am still going to enjoy playing around with this figure.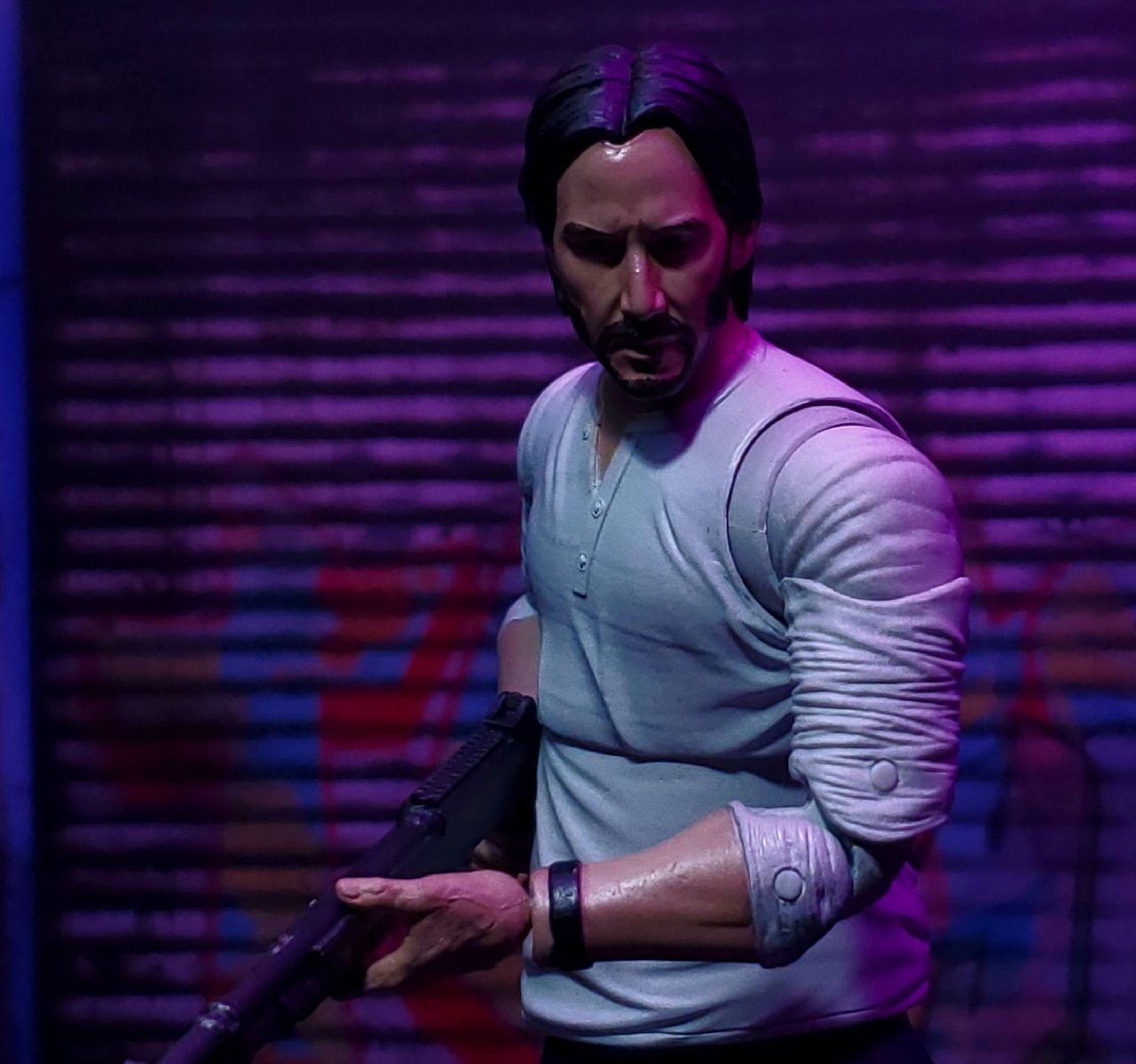 As you can see, John Wick comes with a huge variety of items. From multiple hands, to various weapons, to even a picture frame, it all helps tell the John Wick story in a fun and exciting way. Overall, for my money, John Wick is always cool. When Diamond Select does John Wick, they always knock it out of the park, and this figure is proof of that. Sometimes a bargain price gets you a rich reward. With that being said, thank you for stopping by. Enjoy the photos and video review.
https://youtu.be/umTyMnbJXFg
Want to interact with me here's how:
Instagram: bobofnmac
Twitter: Bobofnmac ; CrisisToyverse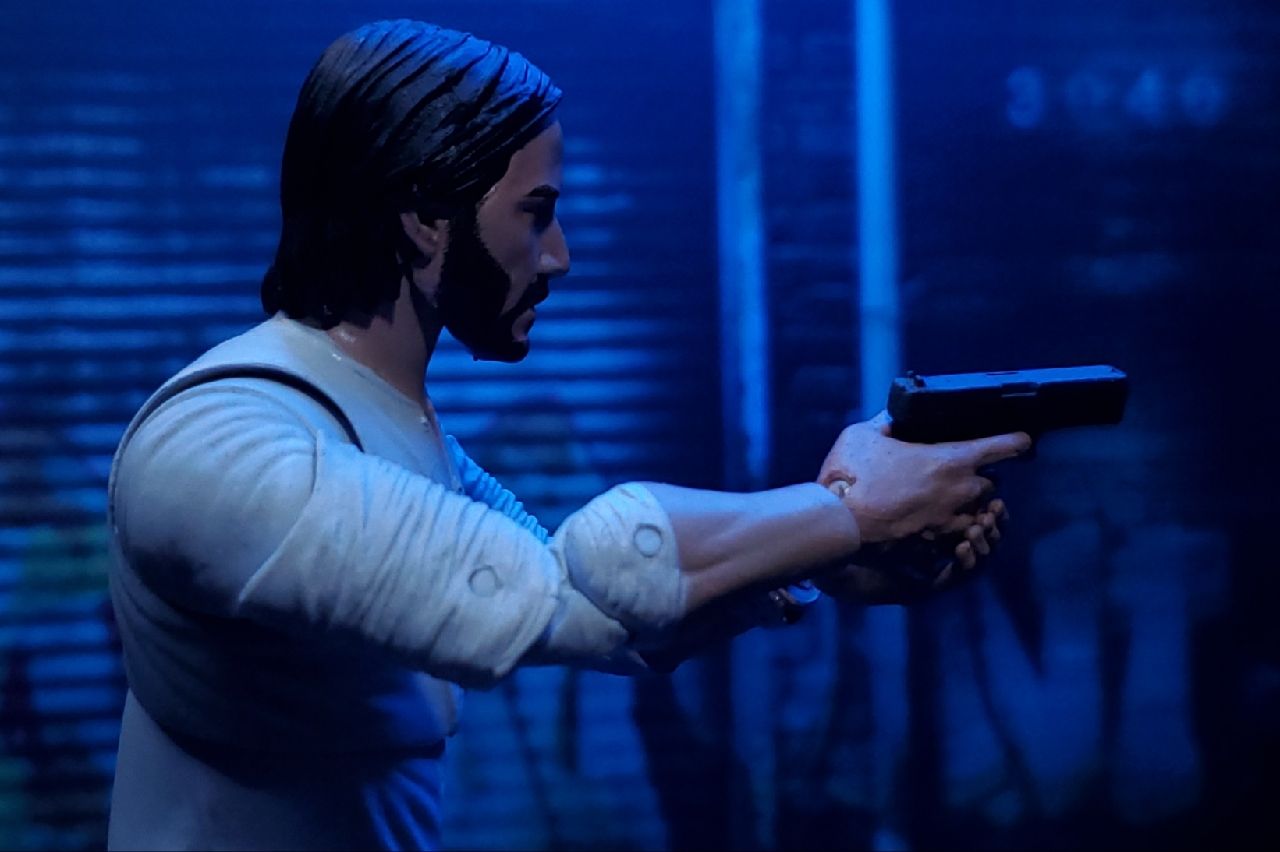 Like any of the diorama's I use in my videos? Check out Extreme-Sets to pick one up for yourself by clicking here: https://www.extreme-sets.com/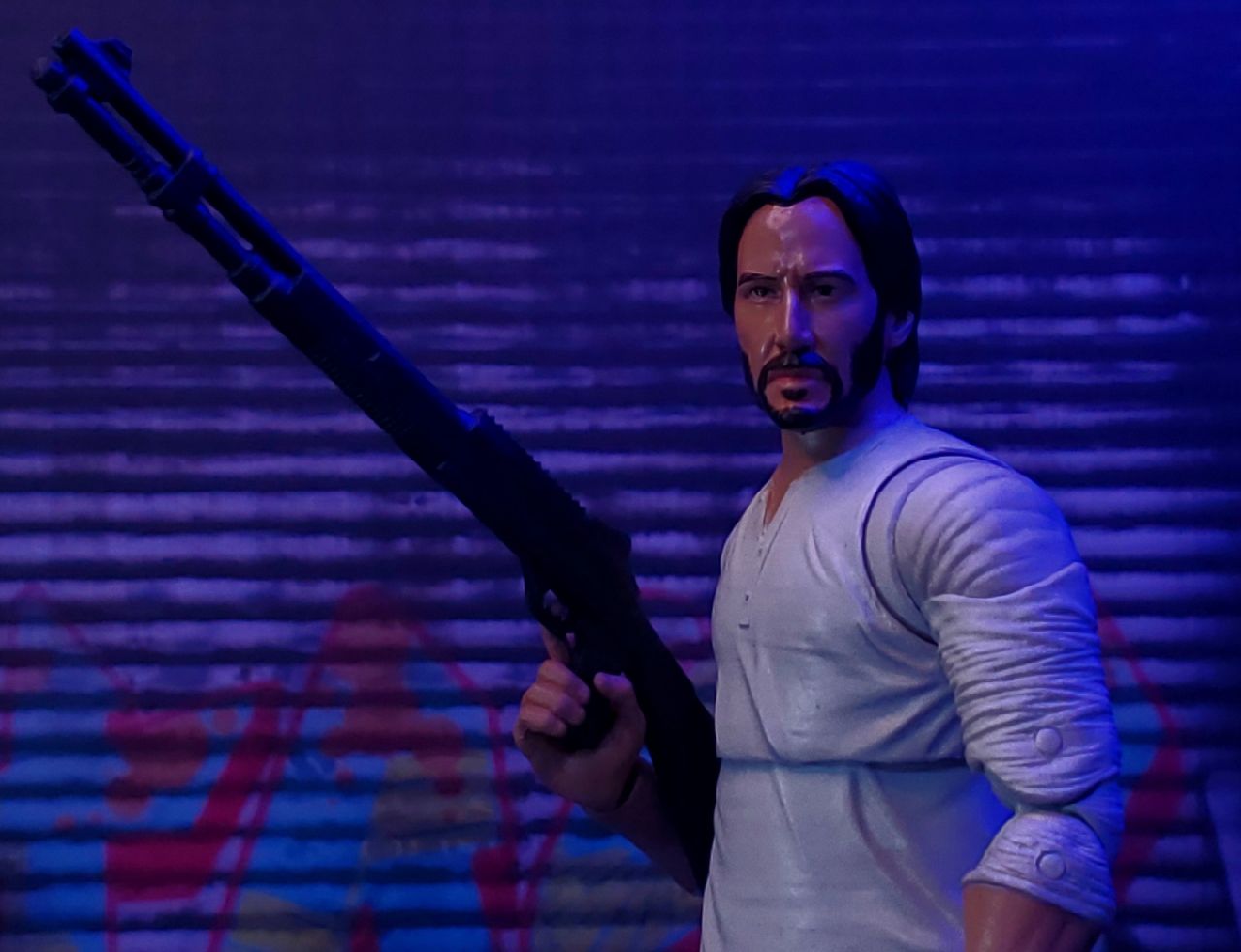 Love doing toy photography? Use the hashtag #toylovercrew and join the fun on instagram. And don be afraid to throw @toylovercrew a follow on instagram as well.