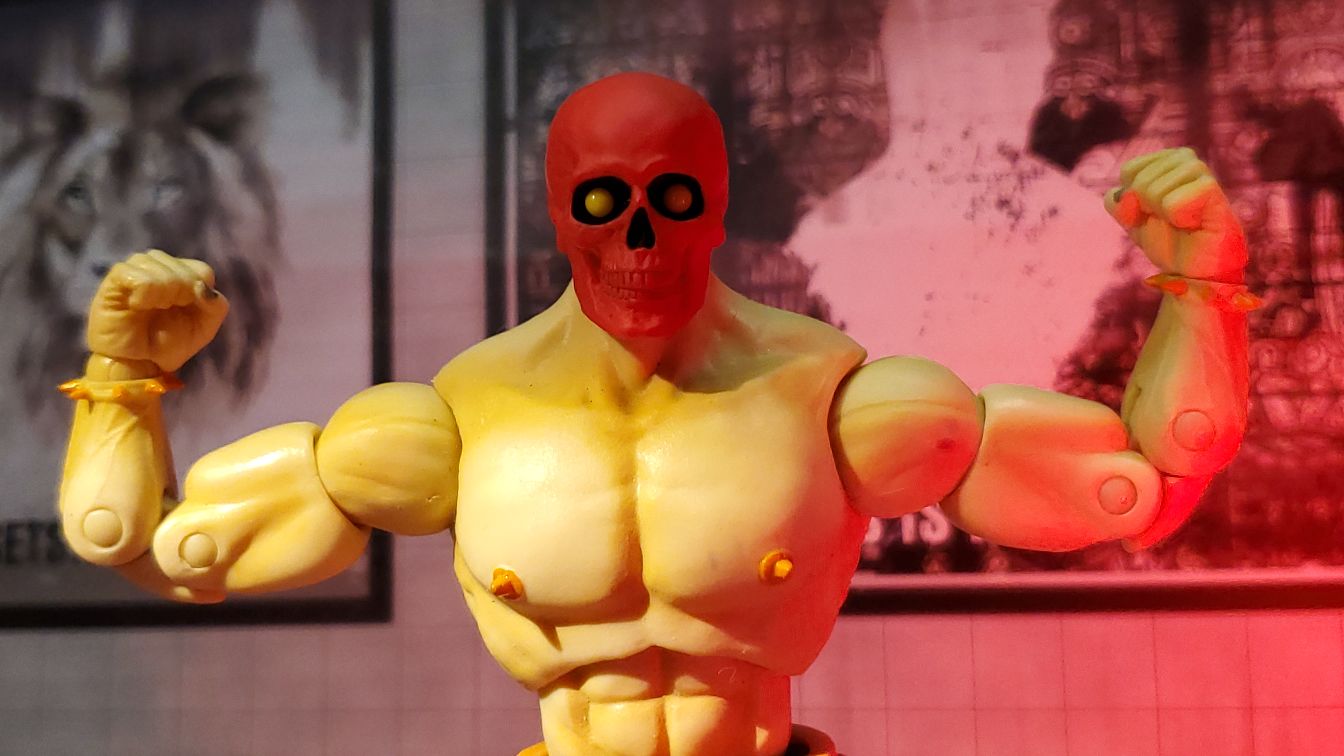 Welcome to 2021 everyone. The Toyverse is under a cosmic shift, and up for review today is the Mezco Toyz Slugfest Emporium of Badassery Crimson Cranium 2-Pack. This Mezco exclusive item is a nice running change on existing head sculpts from the Mezco library. Let's dive and talk about them a bit more.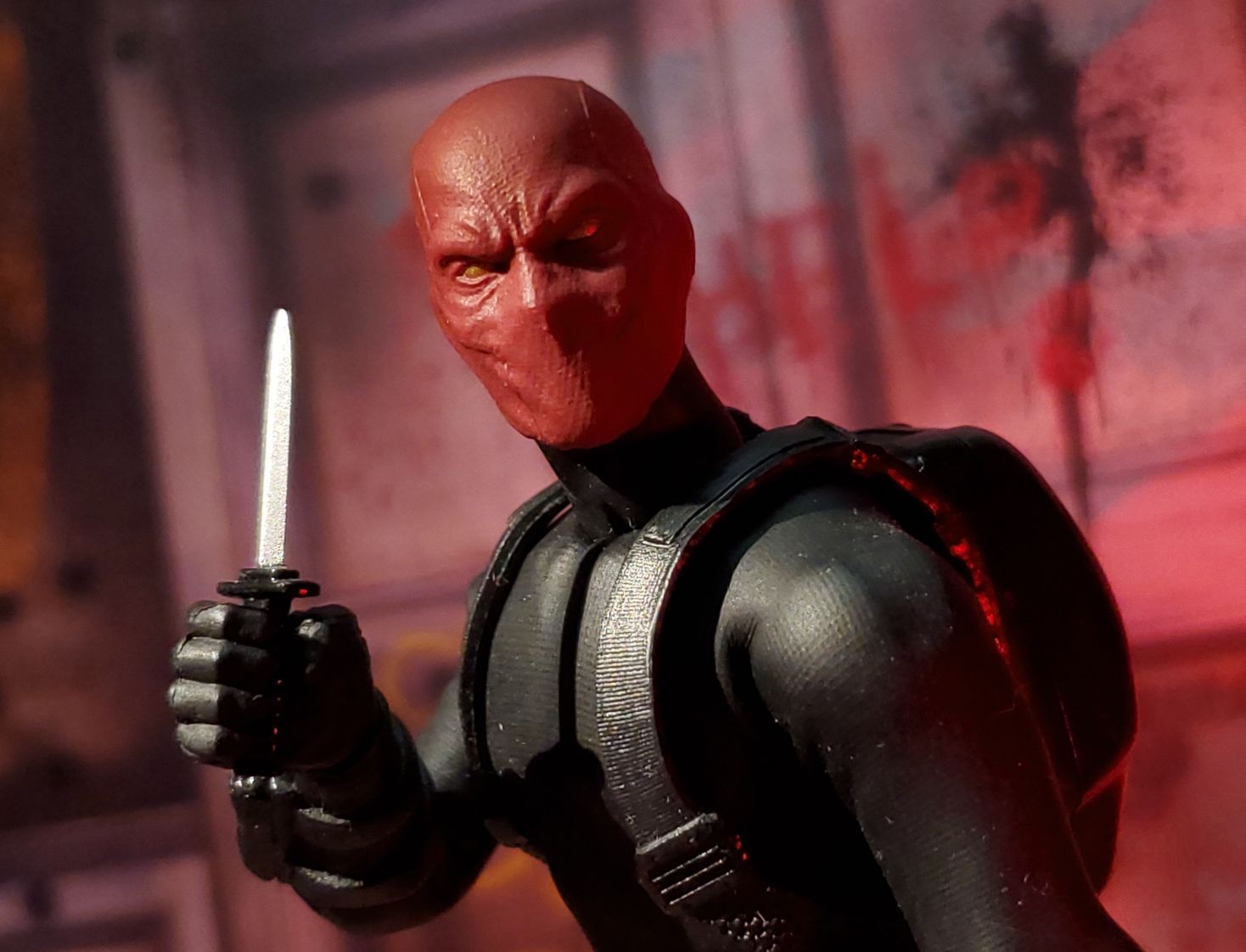 The Crimson fleshless cranium is a new paint coat on the existing skull we have seen on many One:12 releases. The brighter colors give you an eye-catching head sculpt not seen before. It is simple to pop on and off different bodies that have the proper head peg. Overall, I love it, but it would have been nice to have a matching neck peg for it.
The mantle of mystery head sculpt is also eye-catching. It is a reuse of the Moon Knight head, but I honestly don't mind because it is a cool head sculpt. The crimson color for this head adds a new level of variety that makes the head very versatile among the One:12 figures. Just like the fleshless cranium, it has yellow eyes. Although the first head has a brighter eye color, this version is more of a matte gold color. This is actually a good choice for my money.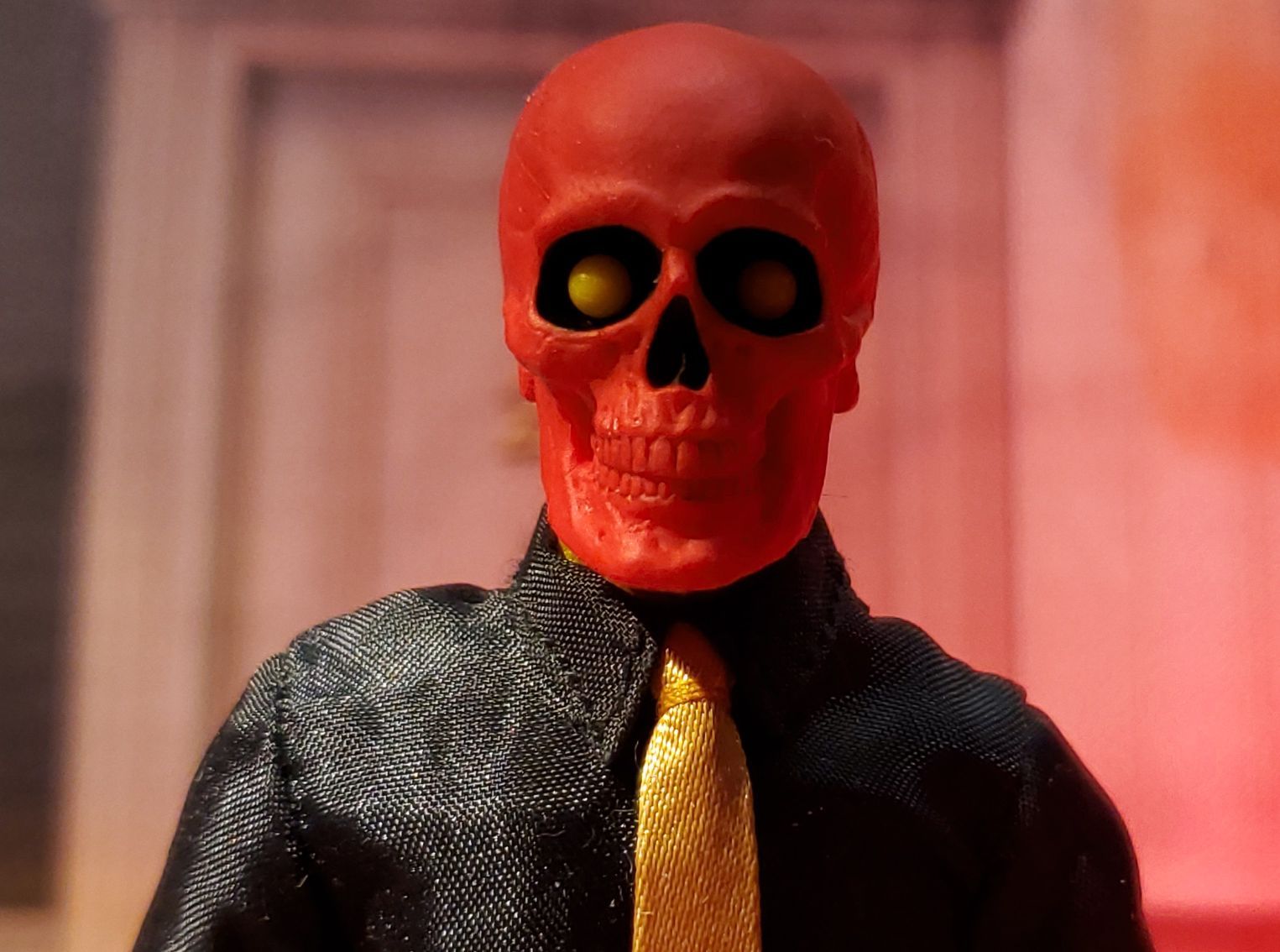 Overall, this two pack is a nice reuse of items previously released by Mezco. Each sculpt is familiar but feels new again with the new colors. Some may be wanting more, but for my personal tastes, I dig it. If you want to purchase, join the wait list, you may be able to get it converted and grab a set before they disappear. Enjoy the photos below.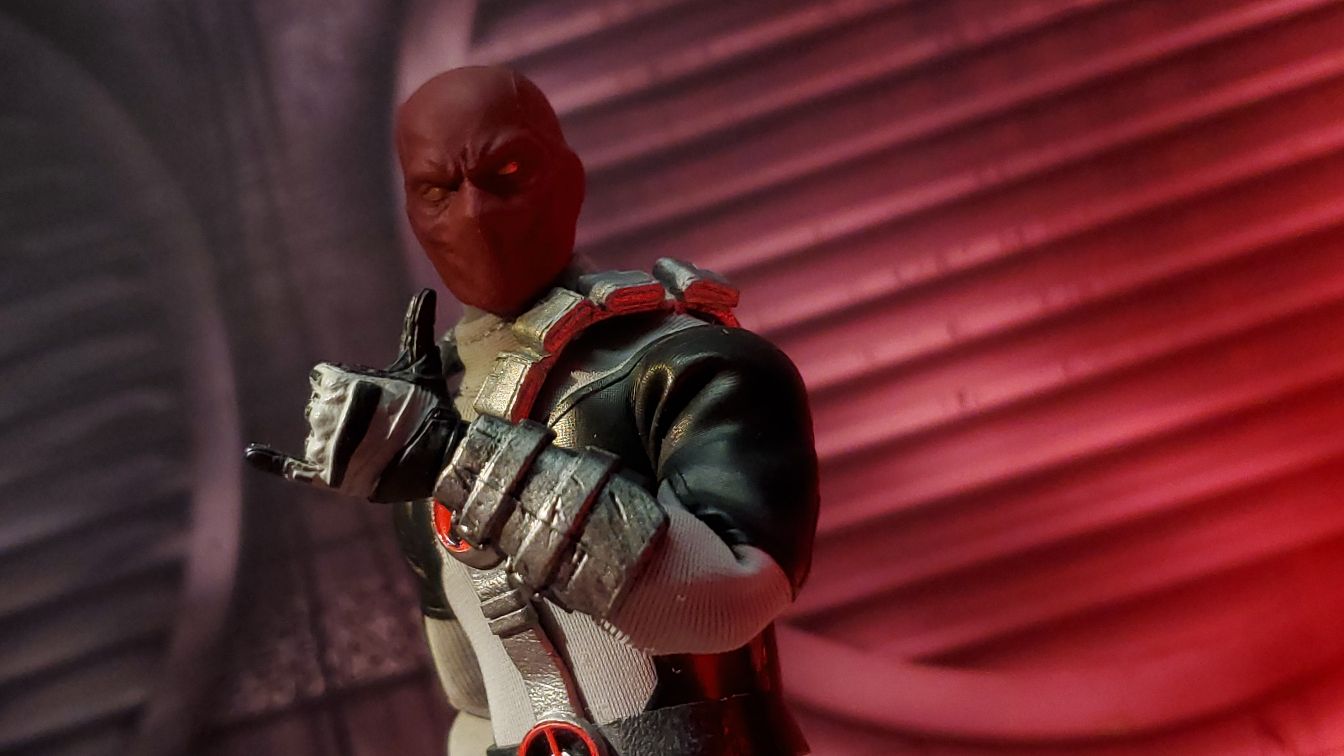 Want to interact with me here's how:
Instagram: bobofnmac
Twitter: Bobofnmac ; CrisisToyverse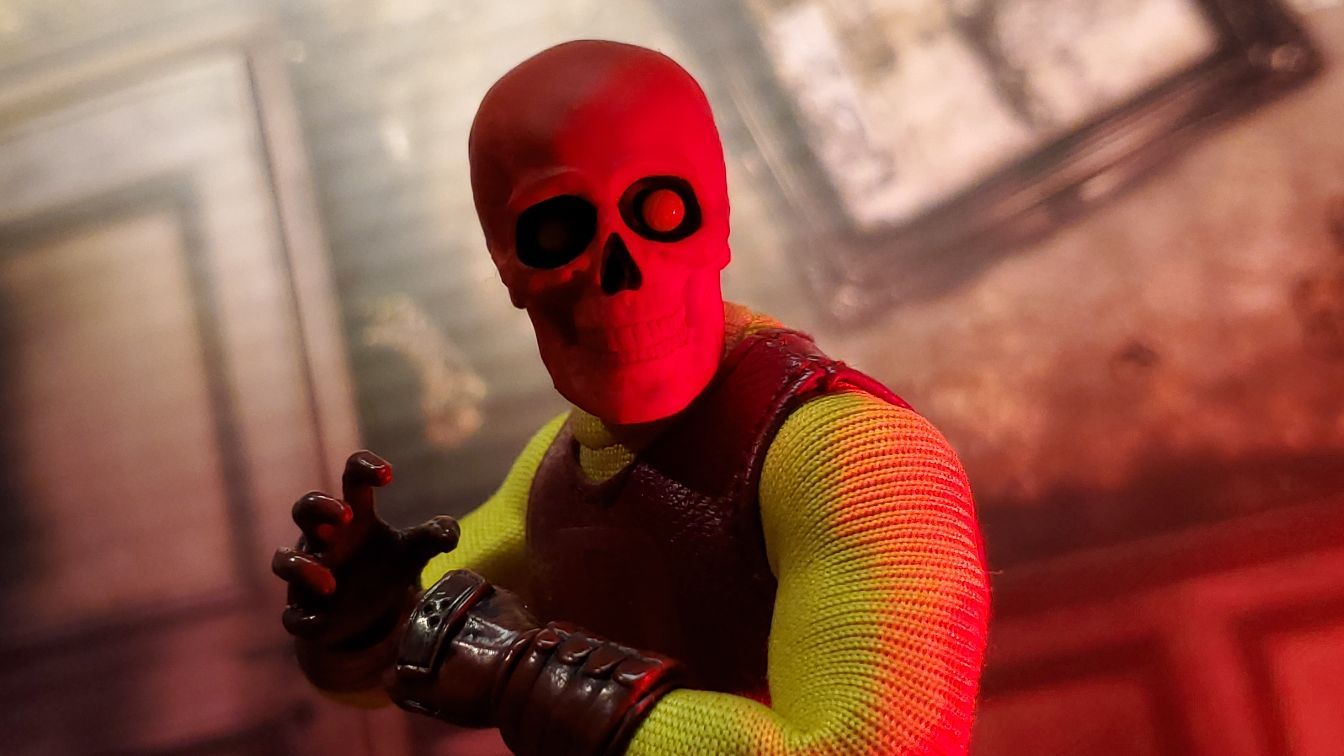 Like any of the diorama's I use in my videos? Check out Extreme-Sets to pick one up for yourself by clicking here: https://www.extreme-sets.com/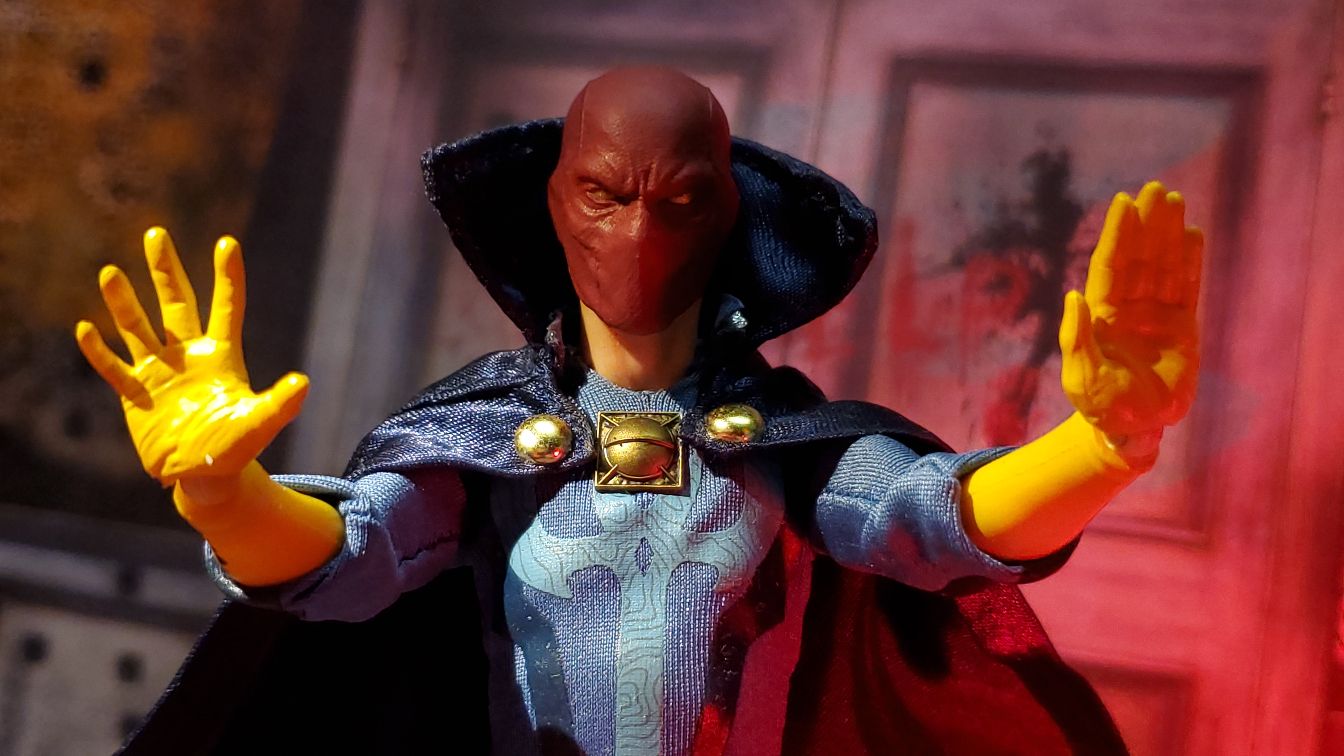 Love doing toy photography? Use the hashtag #toylovercrew and join the fun on instagram. And dont be afraid to throw @toylovercrew a follow on instagram as well.