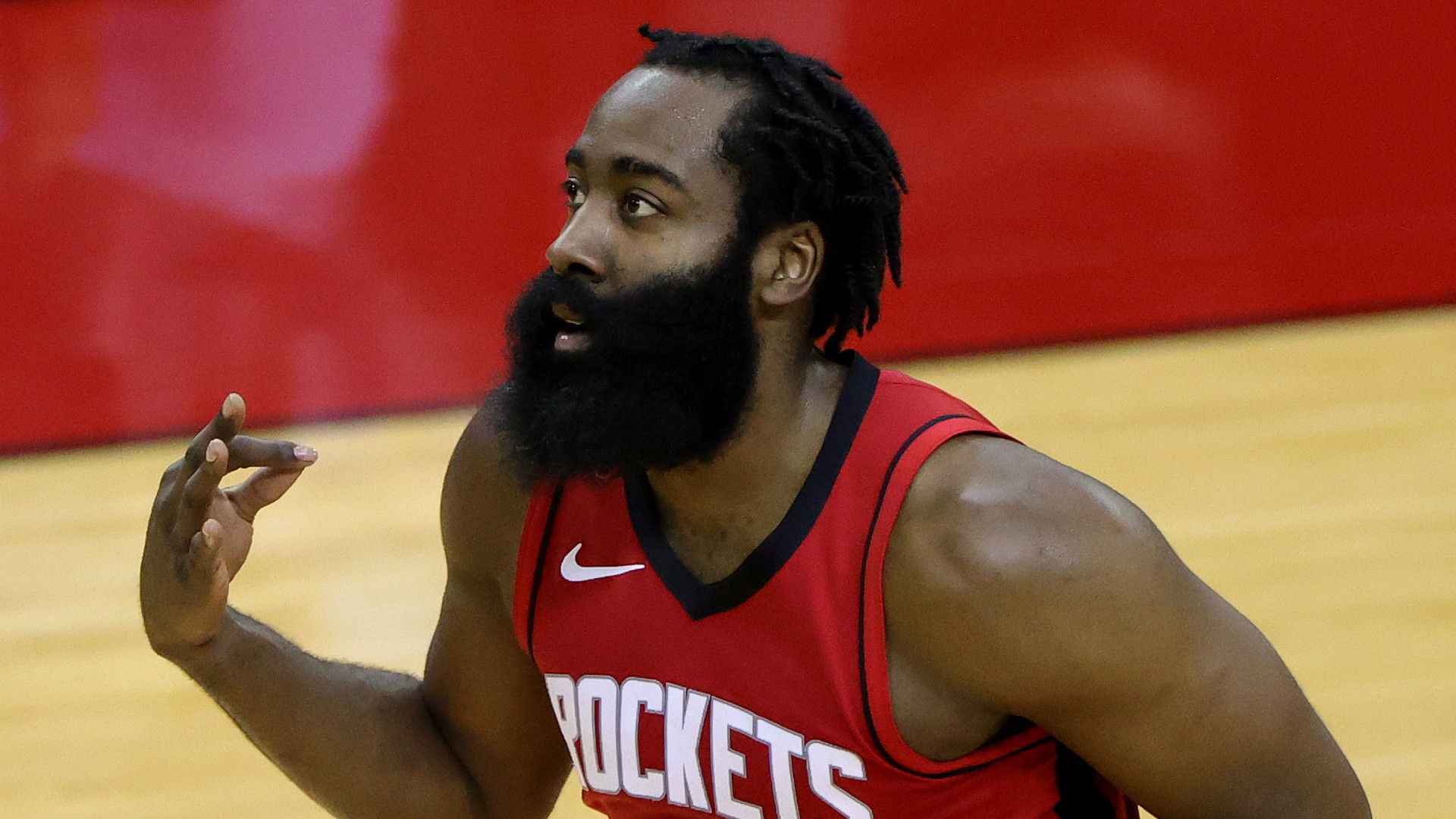 The Rockets took little time to ship out disgruntled star James Harden, who teammates blasted in the aftermath of his latest form of "disrespect" toward the organization this week. Harden is headed to the Nets in a four-team trade, according to multiple reports.
Trade talks escalated quickly after Harden took the podium Tuesday night following the Rockets' loss to the Lakers and essentially put his exit request directly into the microphone.
"I love this city. I literally have done everything that I can," Harden said. "I mean, this situation is crazy. It's something that I don't think can be fixed. Thanks."
John Wall and DeMarcus Cousins weren't happy with Harden's approach.
Wall questioned why Harden would quit on the team after just nine games, while Cousins went a step further in his criticism.
"My interest is to play with John Wall, to be brutally honest," Cousins said. "The (Harden) disrespect started way before. This isn't something that, you know, all of a sudden started last night. …It's completely unfair to the rest of the guys in the locker room."
As part of the complicated deal, Caris LeVert is moving to the Pacers, Jarrett Allen is going to the Cavaliers and Victor Oladipo and an array of draft picks are being sent to Houston.
Harden gives the Nets a Big 3 with Kyrie Irving and Kevin Durant.
Sporting News will keep you up to date on the latest rumors and speculation below.
MORE: Harden didn't do everything he could for the Rockets
James Harden trade rumors, news
Rockets trade James Harden to Nets
Team(s): Houston Rockets, Brooklyn Nets, Indiana Pacers, Cleveland Cavaliers
Report: Harden is headed to the Nets in a four-team deal that gives Houston an assortment of future draft picks and Victor Oladipo. The Pacers added Caris LeVert, and the Cavaliers got Jarrett Allen.
Rockets keeping James Harden away until trade is done
Team: Houston Rockets
Rumor: As the Rockets weigh offers from the Nets and 76ers, Harden will remain away from the team. Conversations with Brooklyn and Philadelphia had "gathered momentum" even prior to Harden's comments, and the process is "moving quickly."
Reported by: Adrian Wojnarowski and Ramona Shelburne
Nets prepare monster trade offer
Team: Brooklyn Nets
Rumor: The Nets' package could feature four future first-round picks and three future pick swaps. There may be some hesitancy from Brooklyn to mortgage so many future assets, though.
Reported by: Shams Charania and Sam Amick
Rockets pursuing trade package from 76ers
Team: Philadelphia 76ers
Rumor: Houston wants 76ers rookie Tyrese Maxey along with Ben Simmons, who has always been at the center of any Philadelphia package. The 76ers are considered the favorites to acquire Harden as of Wednesday afternoon.
Reported by: Marc Stein
Rockets want Matisse Thybulle in trade with 76ers
Team: Philadelphia 76ers
Rumor: In addition to Ben Simmons and Tyrese Maxey, the Rockets would also like 76ers guard Matisse Thybulle included in Philadelphia's trade package.
Reported by: Chris Haynes
76ers trying to keep Tyrese Maxey out of trade
Team: Philadelphia 76ers
Rumor: The 76ers are attempting to "muster other assets" in order to avoid trading Tyrese Maxey to the Rockets. The 20-year-old guard out of Kentucky is averaging 11 points through his first 12 NBA games.
Reported by: Marc Stein