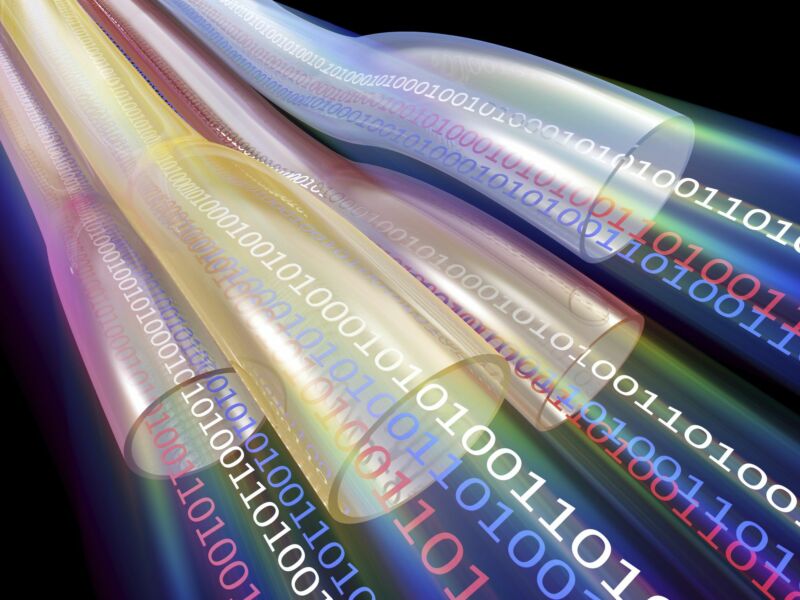 Comcast's cable Internet still has a heavy emphasis on download speeds, as even its gigabit-download service only comes with 35Mbps uploads. But that may not be the case forever, as today Comcast announced a "technical milestone" that can deliver gigabit-plus download and upload speeds over existing cable wires.
Specifically, Comcast said it conducted "a trial delivering 1.25Gbps upload and download speeds over a live production network using Network Function Virtualization (NFV) combined with the latest DOCSIS Technology." Comcast installed the service at a home in Jacksonville, Florida, where "the technology team consistently measured speeds of 1.25 Gbps upload and 1.25Gbps download over the connection."
The speeds were delivered over a hybrid fiber-cable network, with the coaxial cable providing the final connection into the home. That's nothing new—Comcast has been using both fiber and cable for years, but Comcast said the trial benefitted from the company's "ongoing effort to extend fiber further into neighborhoods." Normally, symmetrical gigabit speeds require a fiber-to-the-home connection. But many more homes have cable than fiber, so a symmetrical gigabit technology could be deployed faster if it doesn't require bringing fiber all the way to each building.
Read 5 remaining paragraphs | Comments