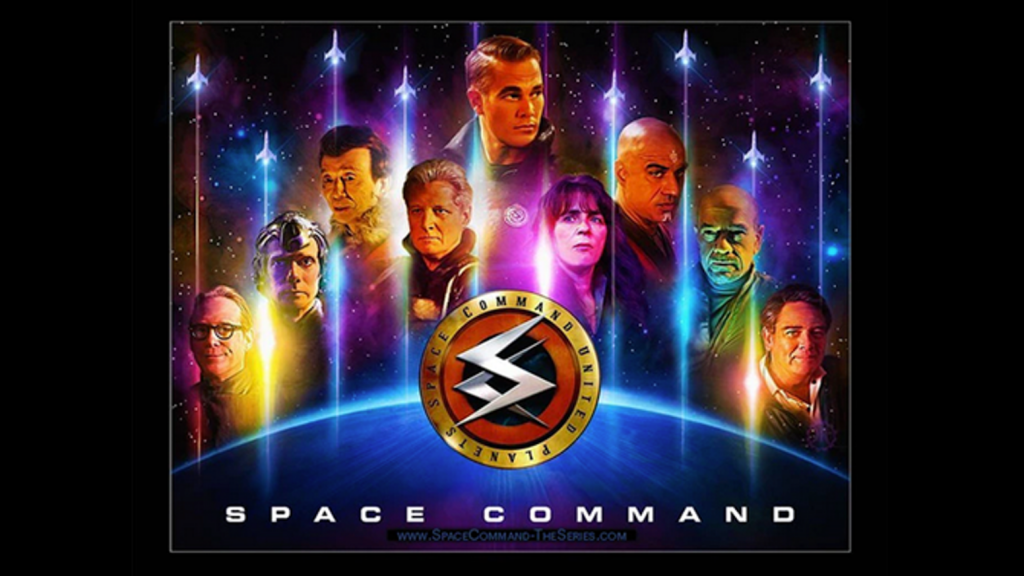 If you're a fan of well-done fan films, you're going to love Space Command. Except it's not a fan film. It's a totally original property with original characters and stories.
Sci-fi fans will no-doubt recognize many familiar faces among the cast including several favorite alum from the various Star Treks and Babylon 5.
Space Command is a professionally produced indie sci-fi series with plans to bring it to television. At the helm is television veteran writer and producer Marc Zicree who's credits include Star Trek TNG, DS9 and Babylon 5 and even more sci-fi and fantasy shows than we can list here.
Space Command has had several Kickstarters with their last one in August of 2020 coming down to the last day, no doubt due to the pandemic. Fortunately, they pulled it off and made their goal.
The planned 7 part series has its first episode released which you can see below.
Additional episodes can be seen on Marc's YouTube Channel.
From the Kickstarter as of August 2020:
Space Command is a hopeful vision of the future, a science fiction TV series starring legends of sci-fi and the silver screen such as Doug Jones, Nichelle Nichols, Robert Picardo, Mira Furlan, Bill Mumy, Armin Shimerman, Barbara Bain, Christina Moses, J.G. Hertzler, James Hong, Bruce Boxleitner, Michael Harney, Ethan McDowell, John Hennigan, Faran Tahir and many more big names to be announced soon!
This epic series covers 180 years in the lives of four families, and is written, directed and produced by Marc Scott Zicree, who has writing credits on dozens of shows over the past 40 years — Star Trek: The Next Generation, Deep Space Nine, Babylon 5, Sliders, The Real Ghostbusters, Smurfs, He-Man, as well as the bestselling Magic Time trilogy of novels, Guillermo del Toro's Cabinet of Curiosities and the Twilight Zone Companion.
Season One Consists of an Audio Play Prequel plus Fourteen Filmed One-Hour Episodes split into two-hour stories that form a larger arc. So far, the first six episodes have been shot – with the seventh episode currently in pre-production!
---
Marc is active on YouTube and Facebook. So to stay up to date on this project check him out there.
Possibly Related Posts: