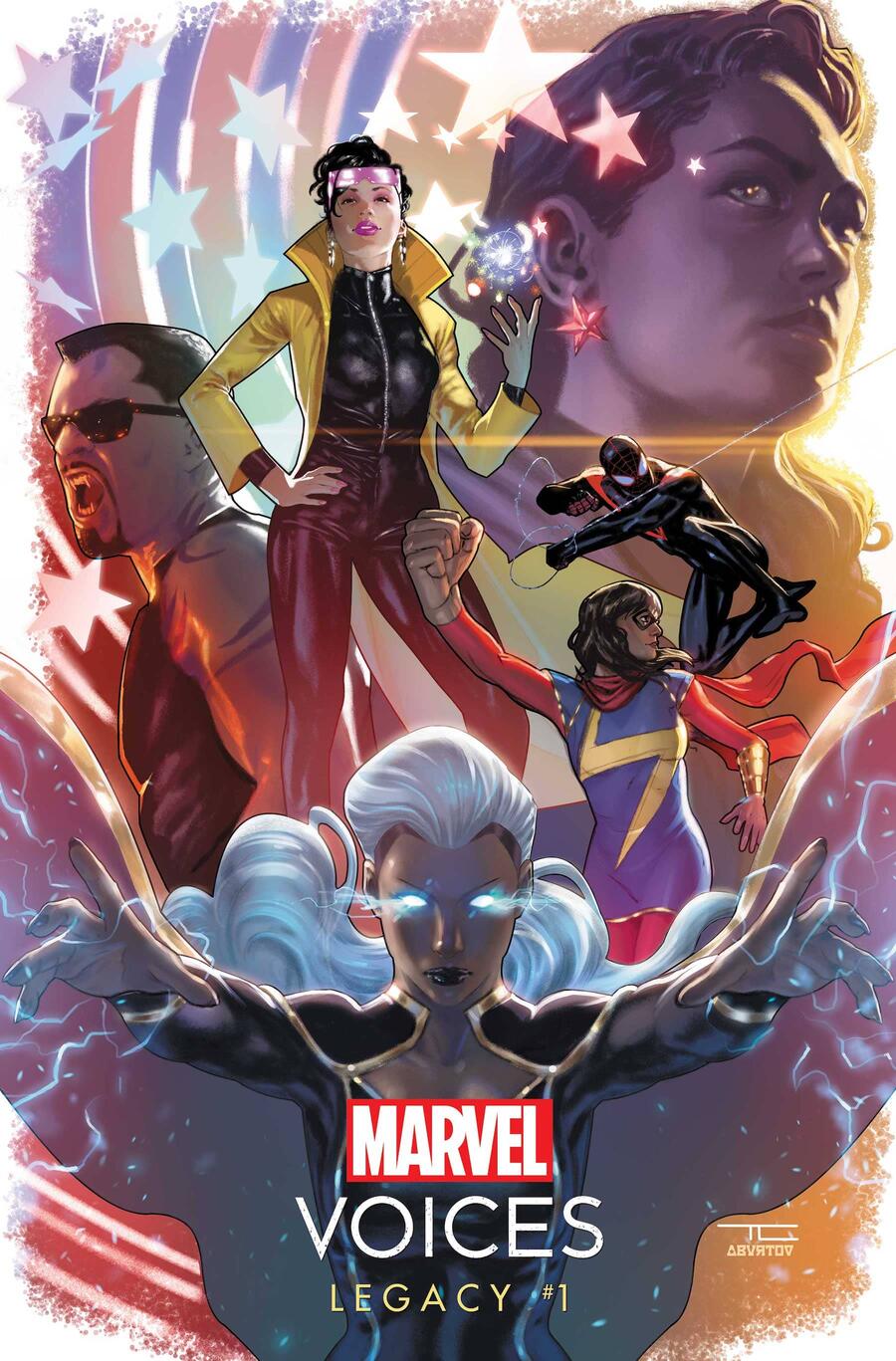 Marvel Voices Legacy #1 is unlike any anthology comic you have ever read. It not only features a diversity of character and voices, but the story-telling techniques and perspectives are so unique and fresh. There is a reward in reading traditional comics but there is something special about finding a new tone, a new way of thinking or a new rhythm in a comic. Having so many of them in quick succession is a fascinating experience.
This book is different than many anthologies in how compressed the issue is. Given the more limited page count each character has only a handful of pages at best to make there mark before the reader is pulled into an entirely different perspective. This is a book that clearly gives its creators an opportunity to make their mark. There is whimsy, tragedy, friendship, forgiveness and unity.
The range of themes and emotions dominates more than any single story. That being said the very best parts of the book are the bookend stories with Miles Morales and Storm respectively. John Ridley and Olivier Coipel use Miles to remind us of the power of unity and community. It's so simple but it's so well done that it makes you want to get everything else John Ridley has written. The Storm story written with a strong voice by Saint Bodhi and Danny Lore centers on the difference between justice and vengeance and demanding justice but not allowing oneself to be consumed by hate and regret.
The rest of the stories are all well done and some are just so different in their perspective that it feels like an independent comic rather than a Marvel book. It is interesting how little politics comes into play here. The political injustice is only emphasized when it's taking place in other nations. The injustices within our own borders just are barely touched upon. That being said the real power here is all of the incredible perspectives and amazing artwork emphasizing these rich, realized characters from so many walks of life. This book is a wonderful start but we definitely need more of this in mainstream comics. Not only diverse voices and artists but also a feeling of editorial freedom where creators can go beyond traditional stories and perspectives.
Writing: 4.7 of 5 stars
Artwork: 4.5 of 5 stars
Colors: 4.6 of 5 stars
Overall: 4.6 of 5 stars
Writers: John Ridley and Various
Art: Olivier Coipel and Various
Colors: Laura Martin and Various
Publisher: Marvel Comics
TRAILER: