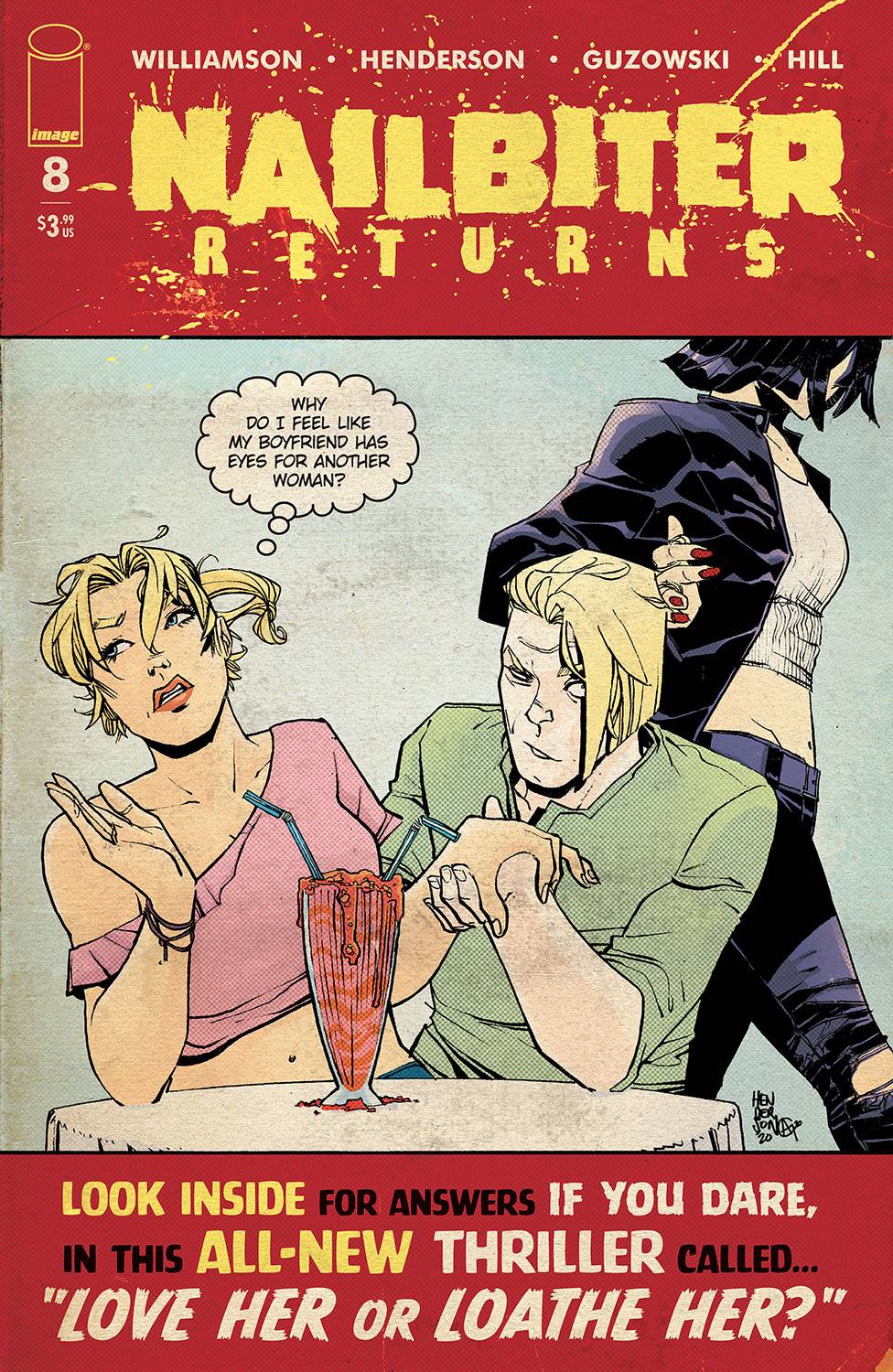 In the last issue of Nailbiter #7, The Fake Nailbiter, had escaped into the woods of Buckaroo, so the Real Nailbiter, his family, and the accompanying detectives went after him. Unbeknownst to them, they were running right into a trap.
In the current issue of Nailbiter #8, The Real Nailbiter and team must continue the investigation under the influence. We get a little more context on the Nailbiter, his wife and the Buckaroo Brawl. Last the big overall plot is revealed, that expands the Battle of Buckaroo, beyond the bounds of the city. The biggest revelation is the Ex-girlfriend of the Nailbiter (1st appearance) who seems to be the craziest serial Killer of them all.
The art by Mike Henderson continues to tow the line of fascinatingly detailed and disgusting. In this issue the visuals were changed up a little, to demonstrate the effects of a hallucinogenic. Also, those who are fans of the normal blood splashed panels will not be disappointed here.
It is straightforward where Williamson wanted to go with this issue. It is a smooth transition away from the dangers of the Buckaroo Killers being the main threat, and know the bigger threat is one more competent and more motivated. Even more daunting is the general safety of working with the detectives has been removed.
SCORE: 3 / 5
Writer: Joshua Williamson
Art: Mike Henderson
Colors: Adam Guzowski
Letters: John Hill
Publisher: Image Comics