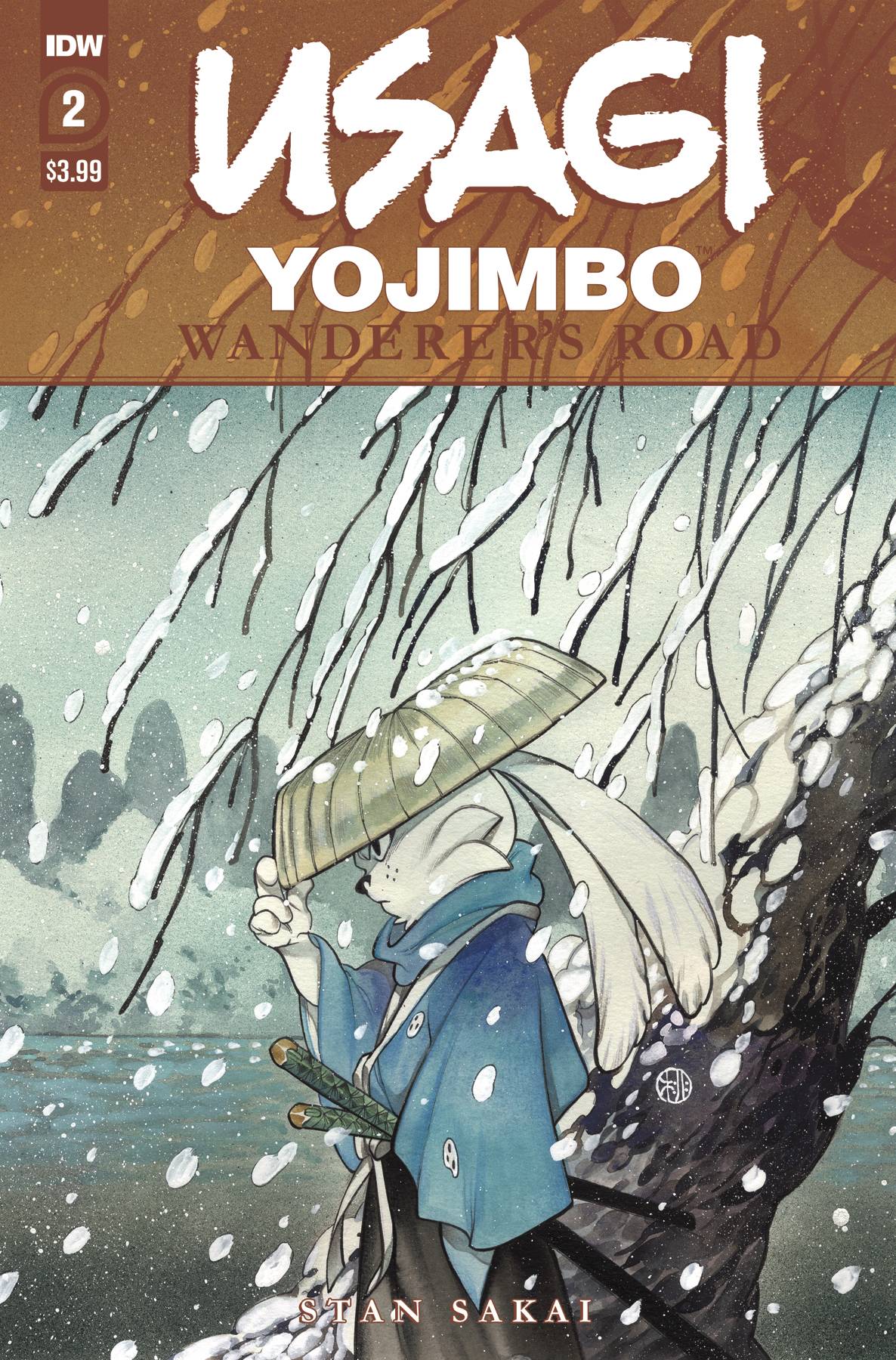 Usagi Yojimbo Wanderer's Road presents an amazing tale that lifts the entire genre with its depth and artistry. The feeling one gets with this book is similar to Calvin & Hobbes in one way in that the cartoonish appearance makes even more pronounced the deep themes and surprising thoughts it holds. The art and concepts appear simple but the expressiveness of the characters and complexity of the themes is unusual and well worth the journey.
Here Usagi and his pet spot share a meal with a nice old lady and in return Usagi carries her home. There they encounter some gang members attacking the townspeople for late payments. Usagi intervenes but then is confronted by the gang's leader, the old woman's son. The son hits his mother and leaves.

The woman then asks Usagi to kill her son. Usagi refuses but that night fights through the guards only to find that the old woman has killed her own son to free the town of his usury and violence. She begs Usagi to kill her out of mercy, when he will not the issue ends with her singing a lullaby to her dead son.

Given the simple, beautiful, animated style this series uses it is always surprising to see such horrific and complex conflicts and themes. The colors match the tone of the art and characters perfectly and the entire piece is just proof of how great well made comics can truly be.
Writing: 5 of 5 stars
Art: 4.8 of 5 stars
Colors: 4.6 of 5 stars
Overall: 4.8 of 5 stars
Writing: Stan Sakai
Art: Stan Sakai
Colors: Ronda Pattison
Publisher: IDW Publishing